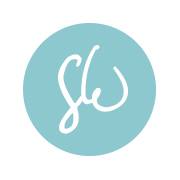 I have had the privilege of commissioning Kayleen West to complete some art work
for my recent Curriculum Project for schools. It was such a pleasure working with her.
She completed my work in record time and has been wonderful to work with from the first point of contact, to the completed work. I will definitely be working with this talented artist again!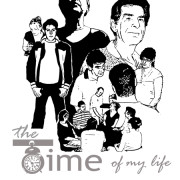 The directors of Knox Theatre Company have quickly learned how reliable, dedicated and artistic she is.
Kayleen has now designed two covers for us and her artwork has been admired by all our patrons.  Her work has always been done in a timely, professional manner and we hope Kayleen will be available for all our future artistic requirements.
We would not hesitate in recommending Kayleen for any artistic work you may require.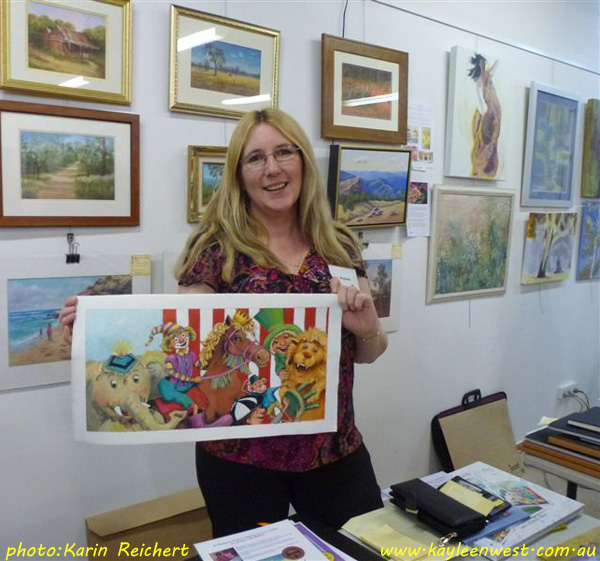 Kayleen presented a demonstration with a difference! To see and hear how picture books are created was very interesting. For someone who is not involved in this area of art, it was very nice and informative to see and hear.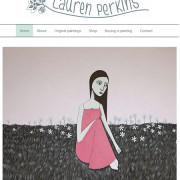 Kayleen recently provided my art studio with a beautiful logo and I couldn't be happier with her service.  She provided the logo in many different formats that I can use for a variety of purposes.  Her service made it easy and was very professional. I would definitely hire Kayleen again.  Thank you! www.laurenperkins.com
Students were engaged and happily enjoyed the entire presentation.